INVARIANT – XENAKIS, BACH, TAKEMITSU, LEVINAS
📅 Saturday 2nd September – 9pm
📍 Old Elefsina Olive Oil Factory, Greece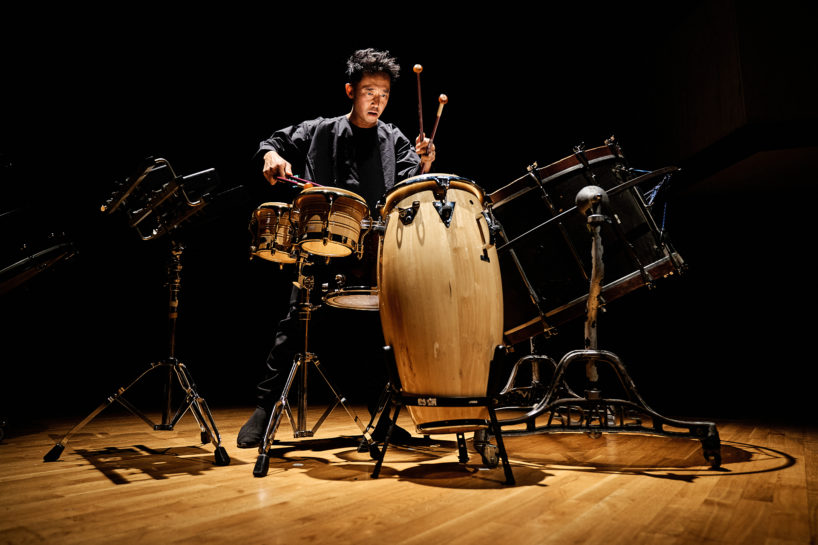 Les Percussions de Strasbourg present a unique programme at Eleusis, European Capital of Culture 2023, as part of the Aeschylia festival.
Invariants is a programme for a trio of musicians playing percussion keyboards. Interspersed between two Trio Sonatas for Organ by Johann-Sebastian BACH, Rain Tree (1981) by Tōru TAKEMITSU and Les Invariants (2021) by Michaël LEVINAS take the German composer's works back in time.
Centuries after their compositions, these sonatas continue to adapt to their time without losing their essence, and the presence of works from our own time reminds us that Johann Sebastian Bach is still very much with us today.
From the solo (Psappha, Rebonds) to the trio (Okho), the percussion seems emblematic of the great coup struck by Iannis Xenakis at the end of the 1960s to make the rhythmic element, somewhat neglected by the avant-garde, a driving force of the unheard-of.
🎫 Information and bookings here.
Further information on the pieces: Xenakis and Invariants.
TOUR MUSIC IN THE BELLY – STOCKHAUSEN, STEEN-ANDERSEN
📅 Saturday 23rd and Sunday 24th September – 8pm
📍 Klangspuren Schwaz, Innsbruck, Austria
📅 Tuesday 26th September – 8:30pm
📍 Transart Festival, Bolzano, Italy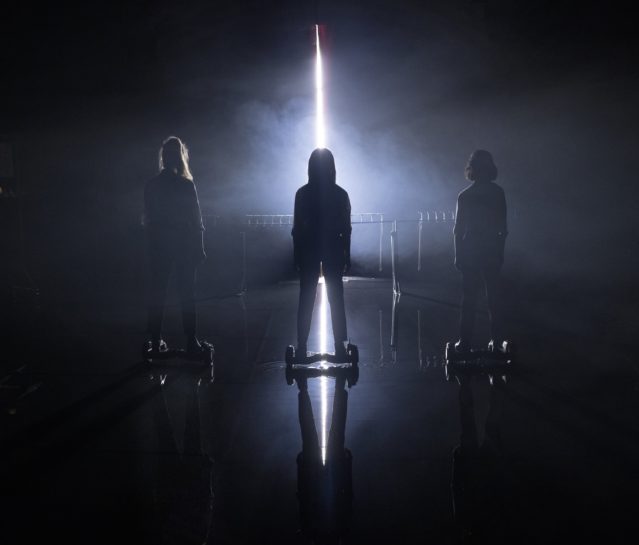 In 1975 Karlheinz Stockhausen composed an enigmatic work for les Percussions de Strasbourg. The score contained more stage directions than music – and the music consisted of twelve melodies linked to the signs of the zodiac, the Tierkreis cycle, and embodied in music boxes that the composer had made himself. The idea for the piece and its title came from his daughter Julika's surprise when, at the age of two, she discovered small noises inside her, stomach rumbling: "You have music in your belly", told his father. A few years later, he suddenly woke up one morning after dreaming the piece and put it down on paper.
Nearly fifty years after the composition and premiere of the work at the Royan Festival, les Percussions de Strasbourg have asked Simon Steen-Andersen to imagin a new staging. While remaining faithful to the score and without adding a single note, the Danish artist reveals a potential in a manner suited to the eyes and ears of today through the use of scenic processes and technologies directly inspired by other pieces by Stockhausen. A simple question guided Steen-Andersen's approach: what could MUSIC IN THE BELLY have looked like in Stockhausen's dream, even before he woke up?
Klangspuren, Innsbruck, Austria : Infos about the festival and ticket office
Transart, Bolzano, Italy :  Infos about the festival and ticket office
More infos about the program here