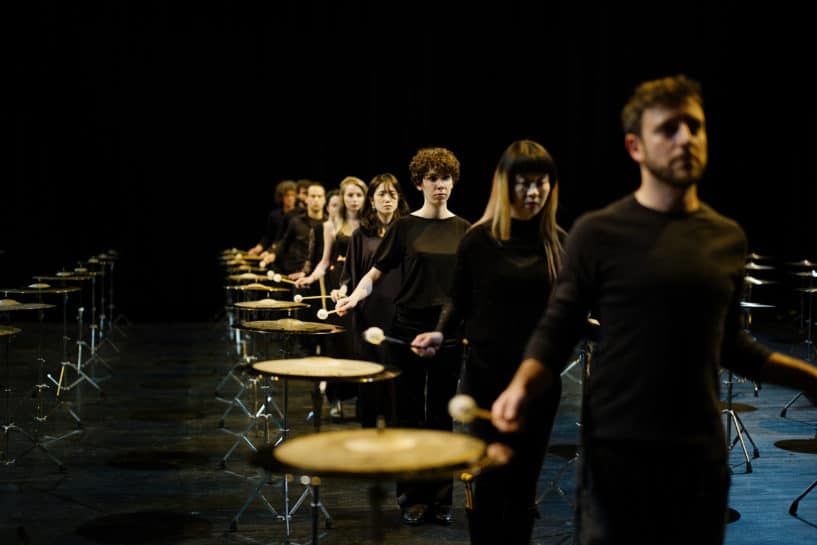 The Percussions de Strasbourg are on all fronts and combine dissemination of their repertoire with new creations! On 3 March, we will be playing on three different stages: Myotis V by Anthony Laguerre in Poitiers, 100 cymbals by Ryoji Ikeda in Bilbao, and a new Legacy programme in Mannheim! The latter programme is the initiative of composers Thomas Hummel and Sidney Corbett. At the end of February, the trio Invariants will return to Magedebourg, performing works by Johann Sebastian Bach, Michaël Levinas and Tõru Takemistu. In parallel, our agenda is also filling up with some great upcoming dates that we hope to see you at.
MYOTIS V – Anthony Laguerre
Le petit Faucheux – Tours (FR) – Friday 3 March 2023, 8.30pm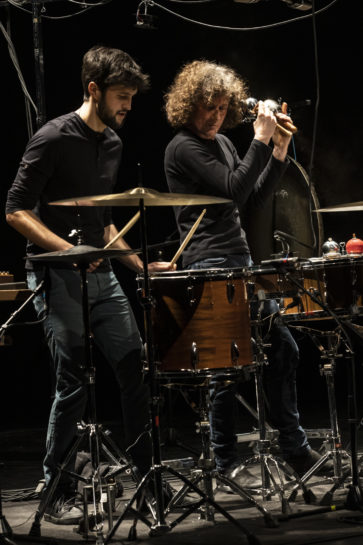 After his solo Myotis initiated in 2017, Anthony Laguerre, a snooping drummer, composer and sound producer with a rock background, continues his research into the melodic potential of his drums, especially their most hidden sound materials. To the question, "How can we make music out of inaudible sounds?", he answers by amplifying the drums themselves with microphones and a sophisticated system of loudspeakers. Myotis V explores further with the Percussions de Strasbourg, who offer him incomparable listening and technique. The five of them push the cursor of rhythmic strikes into unexplored musical regions. An experience full of nuances and power, inhabited by ghostly melodies and amplified loops.
More information on the programme
100 CYMBALS – Ryoji Ikeda
Followed by But what about the noise… – John Cage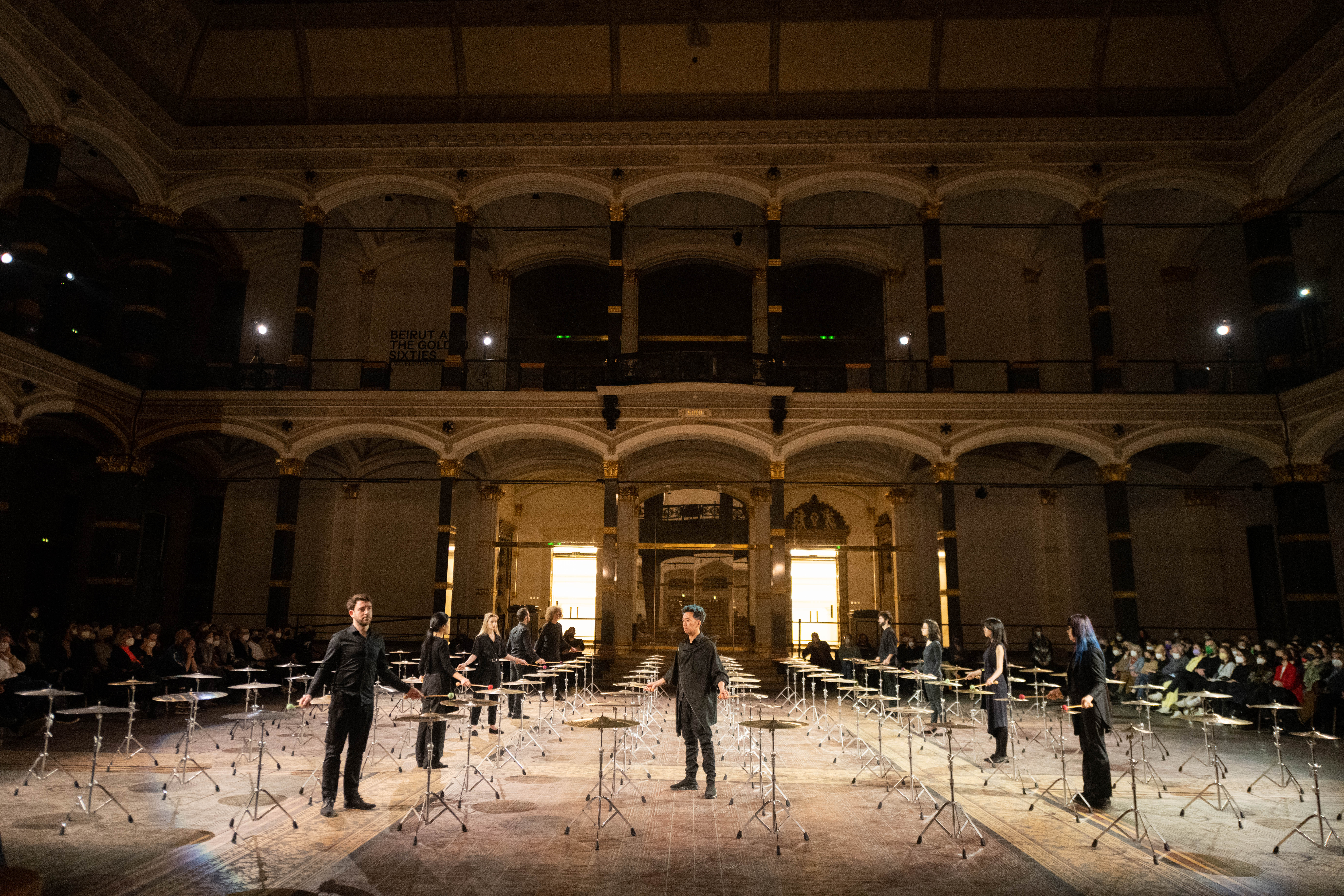 With 100 cymbals, Ryoji Ikeda plunges us into the abyss of vibration. A unique listening experience. Created in 2019 at the Los Angeles Philharmonic, in the sumptuous hall designed by architect Frank Gehry, 100 cymbals is both a stage performance and an audiovisual installation. Ryoji Ikeda highlights the rich potential of cymbals by following the thin line between noise and harmonic resonance. The seemingly rudimentary instrument, a convex disc made of an alloy of copper, brass and bronze, more commonly used to accentuate certain beats of the bar, is transformed into a powerful polyphonic resource. The different modes of playing, more or less conventional, maintain a fusional – almost choral – sonority and allow harmonic strata and other acoustic results to emerge within a process that a single line could represent: an infinite crescendo, leading from an almost imperceptible murmur to the brilliance of the final fortississimo.
More information on the programme
Friday 3 March, 8.15pm – Festival Musika-Música, Bilbao (ES) > Information and booking
Friday 14 April, 9pm – Musiekgebouw, Amsterdam (NL) > Information and booking
INVARIANTS – Johann Sebastian Bach, Michaël Levinas, Tōru Takemitsu
Gesellschaftsahaus, Magdebourg (DE) – Saturday 25 February, 7.30 pm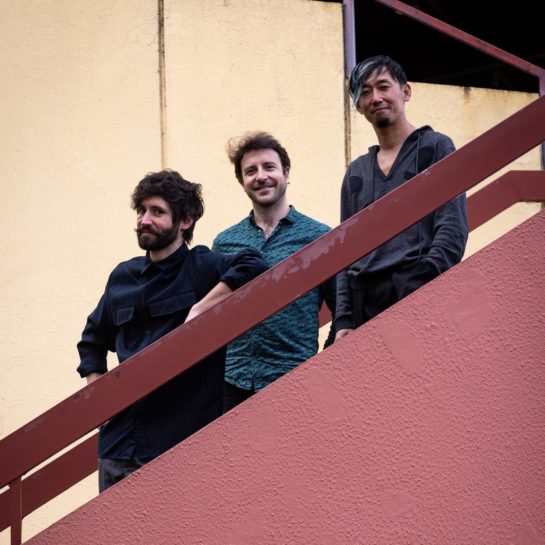 Invariants is a programme for trio of musicians playing percussion keyboards. Interspersed between three Trio Sonatas for Organ by Johann-Sebastian BACH, Rain Tree (1981) by Tōru TAKEMITSU and Les Invariants (2021) by Michaël LEVINAS take the German composer's works back and forth in time.
Several centuries after their composition, these sonatas continue to adapt to their time without losing their essence, and the presence of works from our own time reminds us that Johann Sebastian Bach remains very much alive.
More information on the programme
DOUBLE BALTICS CONTRASTS – Helena Tulve, Vykintas Baltakas, Gundega Smite,
Sidney Corbett, Thomas Hummel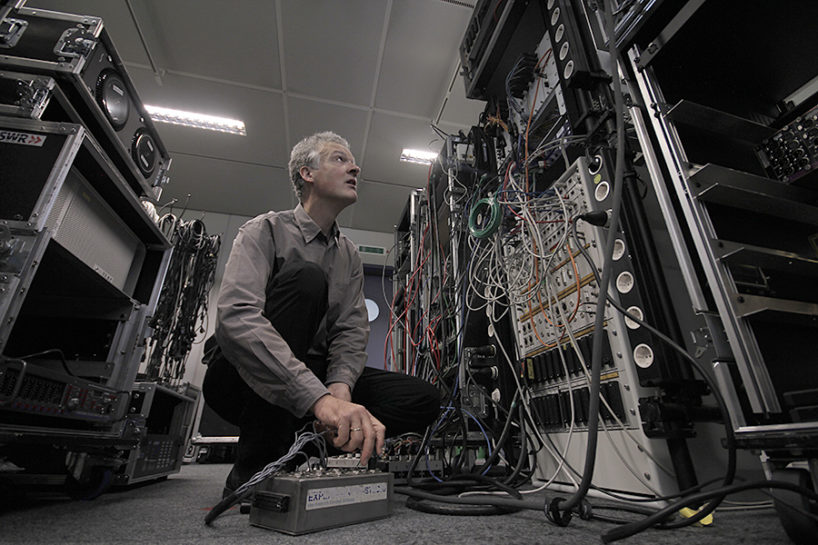 A new programme including 4 creations, initiated by the composer Thomas Hummel, fruit of a Franco-Baltic-German collaboration.
The Percussions françaises de Strasbourg are very active internationally, but they have never performed in Latvia and rarely work with Baltic artists. Cultural contrasts meet here. The setting with a singer, 6 percussionists and electronics also reflects great distances, which is due to the asymmetry in the number of musicians and their nature. The composers also have very different aesthetic backgrounds. The participating Baltic composers frankly use all the means they find on the contemporary music scene. The German composer Thomas Hummel, on the other hand, has long been interested in Eastern culture and is also the initiator of the project. In his work, he sets to music the Russian poet and priest Pavel Adelgeim, who lived in Pskov, near the border between Latvia and Estonia. Finally, the American composer Sidney Corbett refers to the Polish poet Czeslaw Milosz in his work.
Helena Tulve, Sol for mezzo soprano and 2 percussionists
Vykintas Baltakas, Spicules for 6 percussionists – CREATION
Gundega Smite, Four Night Songs for voice and percussion – CREATION
Sidney Corbett, Unceasing Fabric of the Mind for 4 percussionists – CREATION
Thomas Hummel, Vermächtnis for mezzo soprano, 6 percussionists and electronics – CREATION
Friday 3 March, 8pm – Kulturkirche Epiphanias, Mannheim, Germany (DE) > Information and booking
Sunday 19 March, 5pm – Koncertzāle Cēsis, Latvia (LV) > Information and booking
JEU BLANC – creation – Denis Fargetton
In these hybrid situations where disciplines merge to create an unidentified aesthetic object, an automaton -programmed within the score itself- adds a little humanity to this court of miracles.
The encounter between juggling and music is first made through the use of voluntarily stripped down forms.
A ball goes up and down. It has its own time. A repeated note is grafted onto it. Then the movement of a mallet and that of a ball begin to form a single entity.
Composition and direction: Denis Fargetton
Performers : Hsin-Hsuan Wu (percussions) and Denis Fargetton (juggling)
Outside view: Minh-Tâm Nguyen
Lighting designer and stage manager: Claude Mathia
Duration: 45 minutes
Production: Les Percussions de Strasbourg
More information on the creation here
Schools of Hautepierre, Strasbourg (FR) – 29,30,31 March