Timelessness at the Hautepierre theater !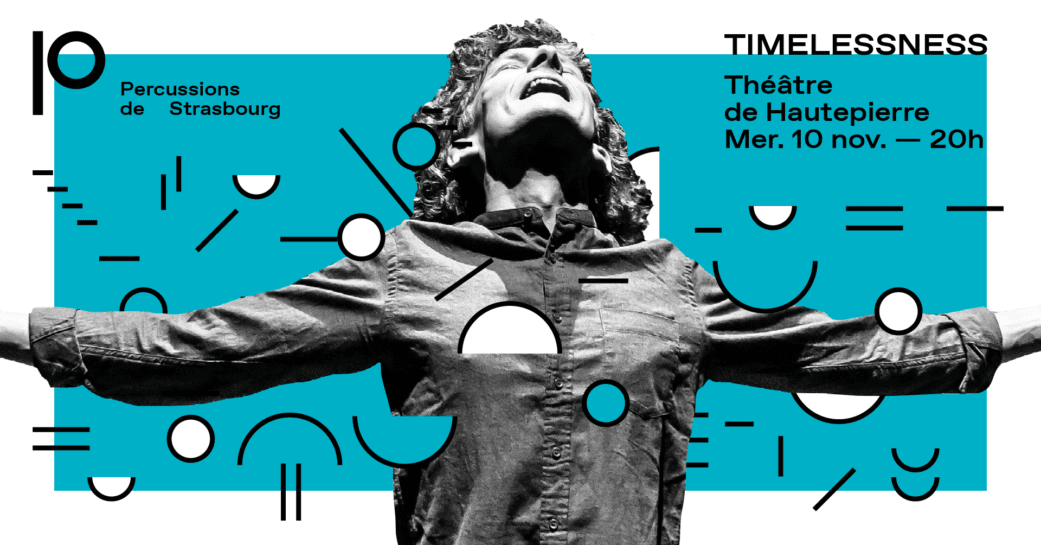 Created in 2019 at the Musica festival, cancelled twice in March and November 2020 due to the pandemic, Timelessness, returns to the Hautepierre theatre!
With this transdisciplinary show for eight percussionists, Thierry De Mey, a composer in perpetual research and unbridled inventiveness, plays as much on gesture as on sound. This project, which he has been working on for a long time with the Percussions de Strasbourg, is what he calls an "artistic and political manifesto".
If there is a commitment on the part of the composer, it is first and foremost to the body and to the way it is used in music-making. Where a taboo has deeply marked our history, notably by neutralising the presence of musicians with black clothes, Thierry De Mey grants "visibility" to his performers and integrates the exposure of their gestures and postures into his writing. Movement is thus explicitly at the heart of the device for a great moment of instrumental choreography.
Timelessness on tour:
– 12.12.21 – Théatre Municipal de Béthune, FR
– 15.12.21 – Le Parvis scène nationale Tarbes Pyrénées, FR
And more concerts to be announced
Les Percussions de Strasbourg, who are involved on a daily basis in the transmission and life of their neighbourhood Hautepierre, will also present Timelessness in a version adapted to the pupils of numerous Alsatian secondary schools on 8 and 9 November. Meetings with the musicians and workshops will also be organised around the show so that children can immerse themselves in it and understand its genesis, its dynamics and its stakes.
You too can extend the Timelessness experience with a collective practice workshop for the general public, which will take place on 17 November at the Percussions de Strasbourg in Hautepierre.
Infos here
Mexican Tour 2021 for Ghostland
3 concerts in one week in 3 different cities.
3 concerts in one week in 3 different cities. Facing the walls full of history of the 49th International Cervantino Festival in Guanajuato, in the intimacy of the Teatro Maria Grever in Leon or on the great esplanade of the Heroes of the Festival Internacional Santa Lucia in Monterrey, the shadows and the energetic drums of Ghostland received an enthusiastic welcome from the Mexican public!
A great opportunity for the Percussions de Strasbourg to present P. Jodlowski's piece, created in 2017, and more generally their work to an audience that responded to each of these dates.
A warm, superb and exotic tour made possible by the Institut Français Paris and the Institut Français en Amérique Latine.