Built up over the course of the group's travels, tours and creations, the instrumentarium represents about 500 instruments of all types, from all horizons: skins, wood, metals, accessories… Each material calls for a particular playing technique.
With more than 7 tons of equipment and accessories, timpani, congas, xylophones, marimbas, cymbals, vibraphones, gongs, wooden drums, bass drums, cowbells, rattles, tube bells, tamtam, glockenspiels, sheet metal plates… respond to wine glasses, harmonic pipes, sirens, spaghetti, anvils, shock absorber springs, bowls… The everyday objects themselves are sometimes diverted from their primary use in favour of their resonance alone.
A true force of proposal and experimentation for composers, it influences their writing: the first chromatic play of cowbells inspired Olivier Messiaen, Thai gongs were used by Hugues Dufourt in his symphony for percussion….
Exchanges with composers have led to the creation of new instruments, such as the sixxen, an instrumental ensemble of one hundred and nine different metallic sounds designed specifically for the ensemble by Xénakis.
Closer to home, new technologies also offer the opportunity for almost unlimited sound investigations.
The SIXXEN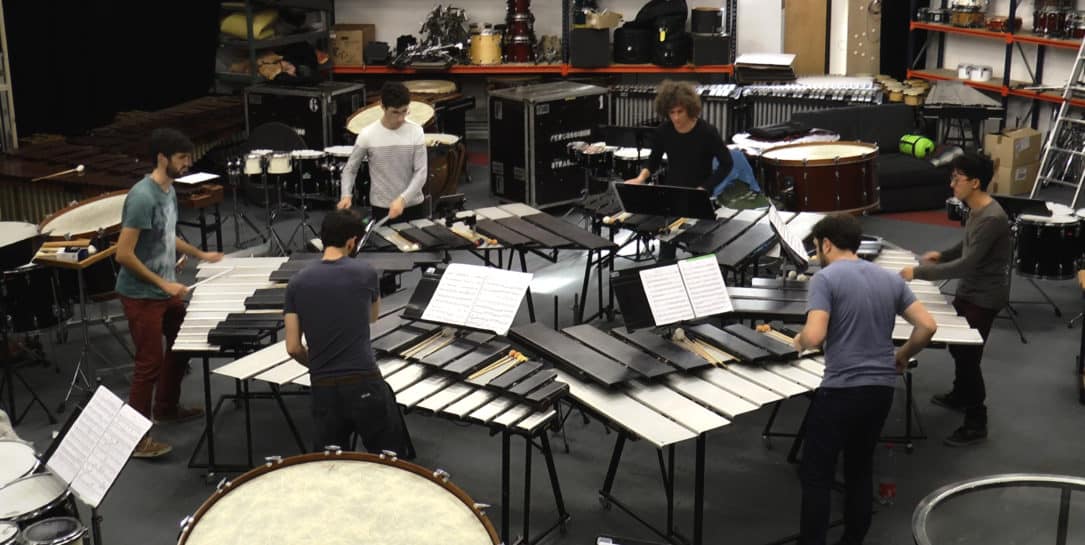 Specially designed in 1979 for the Percussions de Strasbourg to play the piece Pleiades, the Sixxen is a metallic instrument with 19 pitches, unevenly distributed with different pitches of the order of a quarter or a third of a tone and their multiples.
It takes its name from the number SIX (traditionally the number of musicians at the Percussions de Strasbourg) and from the name XEN, the beginning of the name Xenakis. It has been thought in 6 exemplaries for the 6 musicians of the group, but in such a way that all the Sixxens played together never form a unison. Its creator, Robert Herbrad, designed it in close collaboration with the ensemble and the composer.
Its history is special because this third generation of Sixxens is to date the only set in the world. Many other ensembles have built instruments that approach it in order to play the multiple pieces where it is required, but none of them have been assembled in such a way as to find exactly the sound, so specific, that makes the original object so unique. Over the past 40 years, many ensembles have had instruments made that come close to the Sixxens, but their quality has never equalled that of Robert Hébrard's Sixxens in terms of sound, resonance, precision and projection.
Other composers have taken an interest in writing for this instrument, such as Anette Schlünz, Jean-Louis Agobet, Thomas Meadowcroft, Lutz Glandien, Harold Vásquez-Castañeda, and above all Philippe Manoury.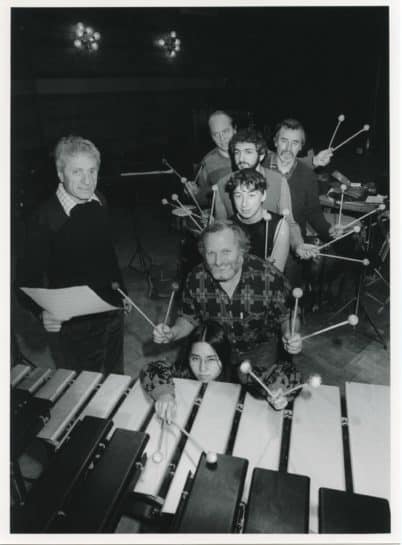 The VEME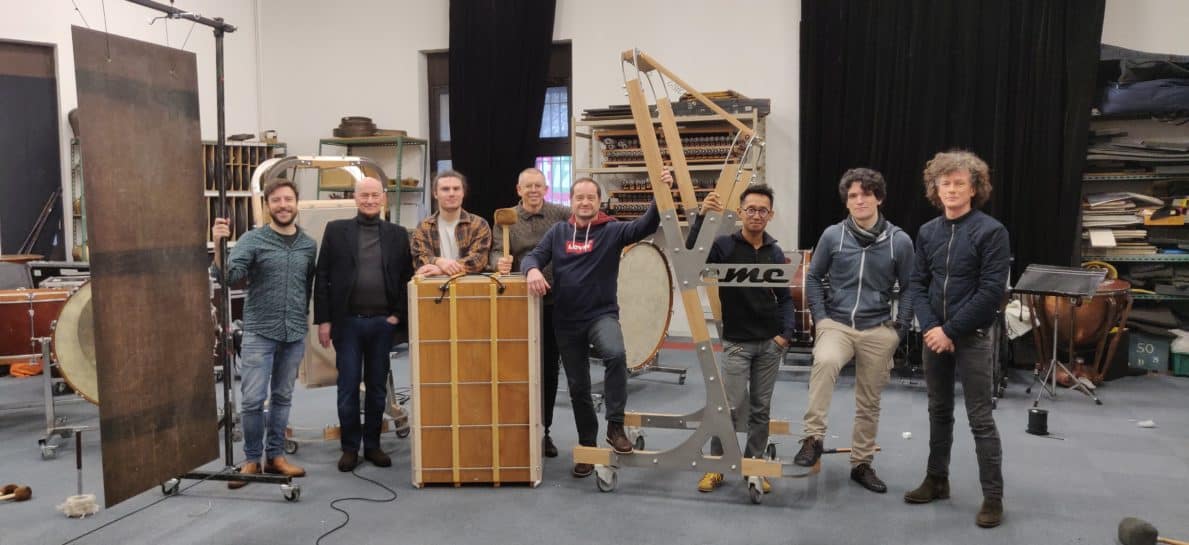 In 2013-2014 Les Percussions de Strasbourg also collaborated in the invention and creation of the VEME with the Orchestre national de Lorraine, an instrument with metallic sounds that differs from Asian percussion.
More infos here ! (in french)