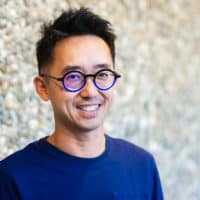 Dear friends,
We need your accompaniment in the extraordinary adventure of the percussions of Strasbourg. More than half a century of projects, meetings and sharing continue to feed our curiosity, and our desire for innovation and transmission.
Whatever your donation, help us maintain and develop our instrumentarium, and bring our exceptional heritage to life. We invite you to discover our past, to share our present in order to build a common future.
Support an international ensemble by becoming a patron, and join in the creative madness of strasbourg percussion.
Thank you for your generosity!
MINH-TÂM NGUYEN, DIRECTEUR ARTISTIQUE

BECOME A DONOR
By joining our circle of patrons, you bring a precious support to the development of a unique ensemble.
Your donation allows us to purchase new instruments and helps us to develop our cultural mediation workshops. Be at the heart of musical creation while discovering the other side of the stage and developing a special relationship with the ensemble.